Pirelli Scorpion Verde All Season Tyres Available in Belfast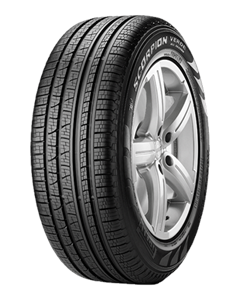 Scorpion Verde All Season
SCORPION VERDE™ ALL SEASON is a Pirelli Green Performance Crossover & SUV tyre conceived for drivers who look for higher mileage and light off-road performances, without giving up comfort and safety on all road surfaces and in every conditions.
ENERGY™ EFFICIENT:
Decreases fuel consumption and CO2 emissions.
CLEAN AIR:
Made from eco-compatible materials that diminish environmental impact, both during the production process and throughout the life of the tyre.
HIGH MILEAGE:
Longer lasting tyre that maintains high levels of performance and safety.
LOW NOISE:
Complies with the latest standards for noise reduction.
Approved for: Land Rover, Mercedes, Porsche, Volvo, Volkswagen
There are 75 reviews for Scorpion Verde All Season
Overall rating
02/12/2020

VOLKSWAGEN TOUAREG
Needed a tyre, great quality tyre for 11, need 2 more front tyres so will be in shortly for them, great work.
02/11/2020

LAND ROVER RANGE ROVER EVO

Really pleased with the tyres would buy pirelli again
30/10/2020

LAND ROVER RANGE ROVER EVO
27/10/2020

LAND ROVER DISCOVERY