Pirelli Cinturato P7 BLUE Tyres Available in Belfast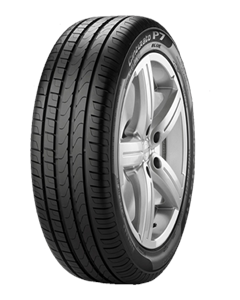 Cinturato P7 BLUE
ENERGY™ EFFICIENT:
Reduces fuel consumption and CO2 emissions.
CLEAN AIR:
Made from eco-compatible materials that minimise environmental impact, both at the production stage and throughout the life of the tyre.
HIGH MILEAGE:
Longer lasting tyre that maintains high levels of performance and safety.
LOW NOISE:
Complies with the 2012 EU Regulation on the reduction of noise, resulting in improved driving comfort.
Introduced in addition to the current CINTURATO™ P7™, the BLUE version is aimed to achieve the EU labels' top grades both in wet braking and rolling resistance.
There are 11 reviews for Cinturato P7 BLUE
Overall rating
As I have not travelled very far since my purchase in early September it is difficult to give an opinion on the tyres wear, if the tyres have worn badly in the next 12 months I will not purchase this make of tyre again, so I hope all will be well in due course!
pricy but so far excellent value.
30/01/2020

FORD MONDEO TITANIUM X TDCI161