Dunlop SP SportMaxx RT Tyres Available in Belfast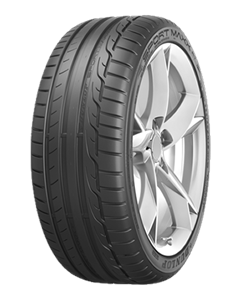 SP SportMaxx RT
Motorsports grip and braking for a dynamic driving experience. Exceptional grip on wet and dry, enhanced cornering control, shorter braking at motorway speeds and fuel-efficient design.
Features
Better grip and braking thanks to motorsport derived technology.
Adaptive compound for a "racing" grip and improved braking performance.
Massive outer shoulder block for increased stability and improved handling during cornering.
Superb grip in wet conditions.
Excellent acceleration and braking performance.
Low weight construction improves rolling resistance.
There are 58 reviews for SP SportMaxx RT
Overall rating
02/12/2020

MERCEDES B-CLASS

The only slight problem I have is that I am having to inflate them more often.
These feel so much more secure on the road than the previous (cheapie) tyres fitted by main dealer.
01/11/2020

MERCEDES A-CLASS

Bought as match other tyres