Bridgestone Turanza ER300A Tyres Available in Belfast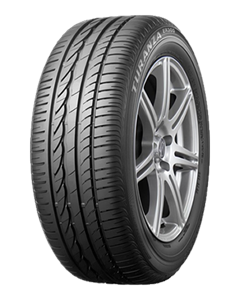 Turanza ER300A
Turanza - Natural harmony
Even the longest journeys are now a breeze thanks to the perfect balance between performance, stability and sheer driving pleasure. The Turanza ER300's solid construction and state-of-the-art tread technology deliver outstanding stability and steering response, letting you power safely through even the toughest conditions.
Ecopia: a mark of respect for the environment
Now you can enjoy superior tyre performance and guaranteed levels of safety without compromising on the environment. Bridgestone tyres bearing the Ecopia mark offer low rolling resistance for excellent fuel economy and less CO2 emissions.
Find out more about Bridgestone's Turanza ER300 Ecopia tyre...
Advanced tread pattern, optimized for smooth, quiet and efficient performance
Winding groove design for rapid water evacuation and superior traction in wet conditions
Silica-reinforced construction for superior handling and fuel economy
Sleek, stylish, contemporary design
The Turanza ER300 is available in standard, Run Flat and Ecopia models